My favourite quotes of the moment.
Bayo Akomolafe, in 2021 : Times are urgent, let us slow down.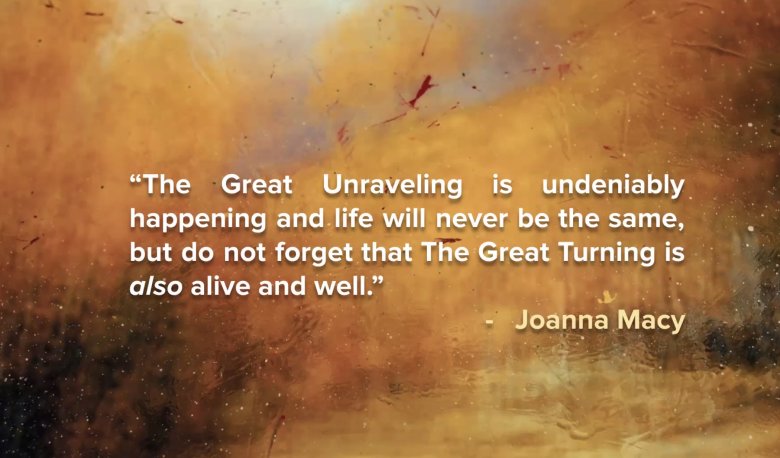 La reconnaissance que ces deux transformations, extérieure et intérieure, fonctionnent en parallèle et doivent se dérouler simultanément, était la pièce manquante des mouvements écologistes des années 1970.
-- John Michael Greer
(Cité dans le livre Une autre fin du monde est possible, de Pablo Servigne. Je cherche la citation orginelle en anglais... !)
Il y a les nouvelles dans les livres et les journaux, mais il y a aussi les catastrophes elles-mêmes qui touchent déjà des milliers de personnes dans leur chair ! Inondations, sécheresses, tsunamis, incendies géants, pénuries, zones mortes en mer, populations d'insectes, d'oiseaux, de poissons ou de grands herbivores décimées, etc. Elles ont déjà provoqué et elles provoqent toujours des dommages bien réels et considérables sur des personnes, populations ou classes sociales. Toutes entraînent des chocs physiques et psychologiques que nous allons devoir continuer à encaisser au cours du siècle.
Il faudra se forger un moral d'acier (ou plutôt de roseau, c'est selon) pour traverser les tempêtes à venir.
-- Pablo Servigne, Raphaël Stevens & Gauthier Chapelle, dans Une autre fin du monde est possible (P42 Editions du Seuil, oct 2018)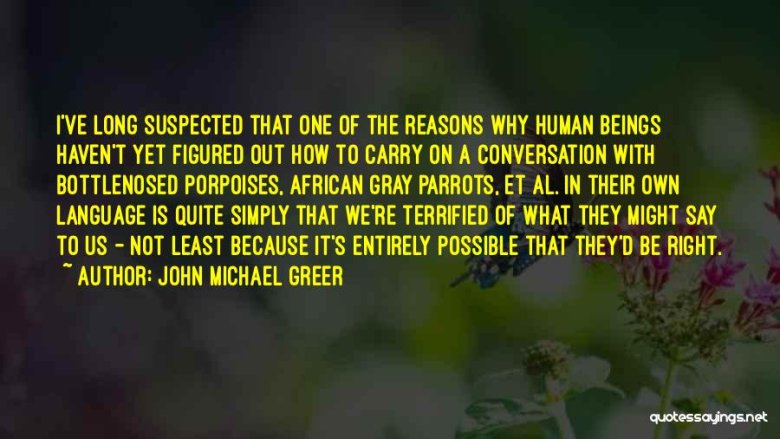 I was never baptised or went to church, but I attended a Church of England school in London where I learned this prayer, which still comes to me from time to time.
Video version here. Beautifully sung version by the Cambridge Singers here.
And, finally, the words my grandfather repeated often to me, which left an indelible print in my soul:

William Shakespeare (1564-1616)

spoken by Polonius to his son, Laertes, in Hamlet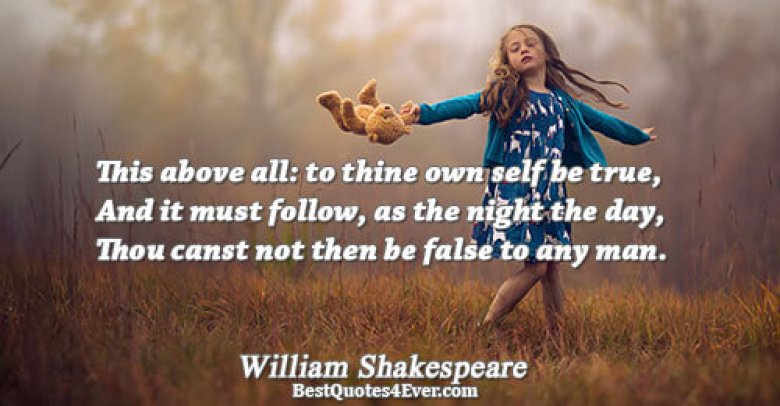 ---