Les Guilleries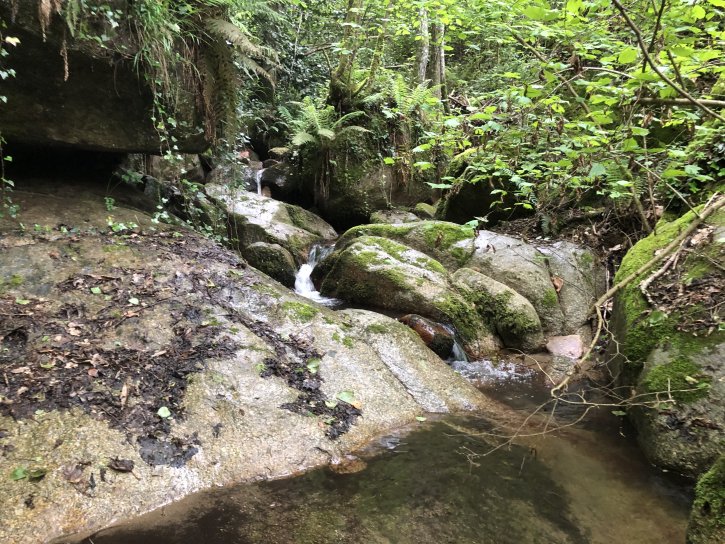 I feel deep gratitude for the forest where I trained to facilitate the Work That Reconnects with Roseaux Dansants and Transalquimia. This took place at the centre called La Fradera, in the magnificent forest of Les Guilleries, the name in Catalan of this protected area.
The forest also welcomed me for a life-changing vision quest. It is a place where nature is generous, welcoming and bathes its visitors in an atmosphere of safety, in the kind of living stillness that allows a deep meeting with yourSelf, at all levels.
A local collective has been defending this forest for many years to prevent the construction of a new line of high-voltage pylons. The plan involves 37 towers of 80m, affecting an area equivalent to 3500 football fields. All of this is in a region that includes 2 natural parks and 120 protected species, of which 50 are in critical danger.
This 2.5 minute film gives you a flavour of the beauty of this area, as well as the danger it is in, the determination of the people campaigning to protect it and an invitation to add your voice to theirs.
Save Forest. Save Life. (film)
If you feel moved to add your voice to those protecting this forest, here is the petition:
Save Forest. Save Life. (petition)
Thank you for the forest!
If you wish to read an article I wrote for the Deep Times Journal concerning the origins of the film we made to protect the forest, it's
here
.
And...
... BREAKING NEWS TODAY Thursday 24 November 2022!
The Catalonian and national Spanish governments have come to an agreement to stop this high-voltage project and use some much lower-voltage alternatives. They will ratify this agreement at the end of December 2022, so we need to keep our intention firmly on this confirmation of the very good news. More details in this
video
, in Catalan.
Yippppeeeeee! But keeping our fingers crossed till the end of the year and the final signature.
---